Dear customers, it is our pleasure to serve you every day. Thank you for buying and being loyal to us for over 30 years.
We are listening to our customers and year after year we are proposing new sausages , new recipes and we also improve our existing recipes as well.
Follow us on Facebook
Charcuterie Stefan Frick, the gourmet paradise for over 
30 Years
Making it one of The Most Exquisite Charcuteries on The South-Shore of Montreal.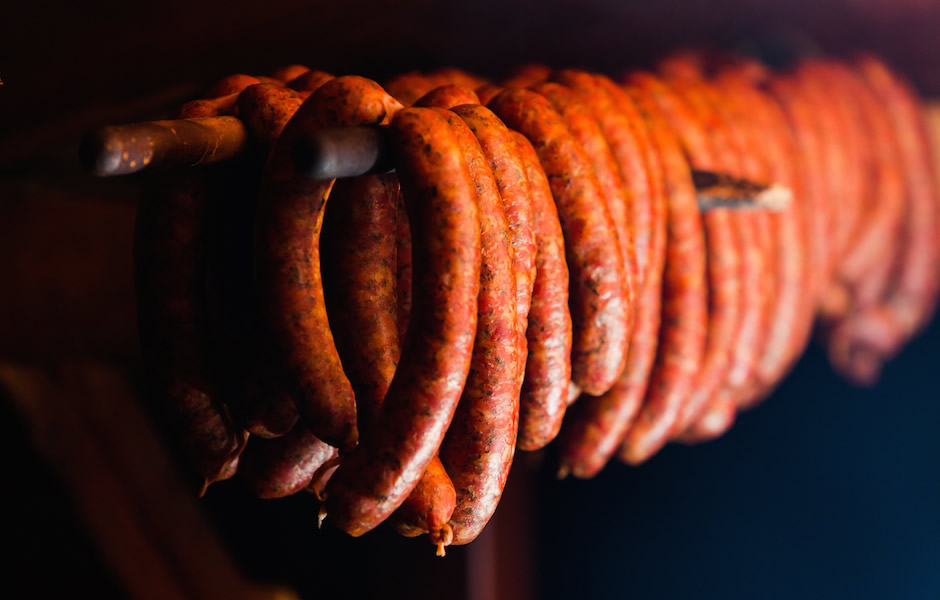 Smoked Sausages
The process of flavoring sausages with smoke. Beside enhancing the taste, the smoking process has also other benefits, like extending preservation, better and more attractive look and preventing the growth of bacteria and more.
We have our own distinctive process of smoking sausages and meats  for over 30 years.
BAVARIAN ROAST SUCKLING PIG (Bayrisches Spanferkel)
You have a party or a special event? Be different and amaze your guests !
In Germany, suckling pig is seared in a hot oven and then roasted in moderate heat.
Should be ordered at least 3 to 7 days in advance. The pick-up will be scheduled at your convenience to be ready, perfectly cooked and at the right temperature to go directly to the table.
Suckling pig has a more distinct pork flavour than most commercial pork cuts, and the taste can be different as well. You can chose a piglet to accommodate from 12 to 20 guests.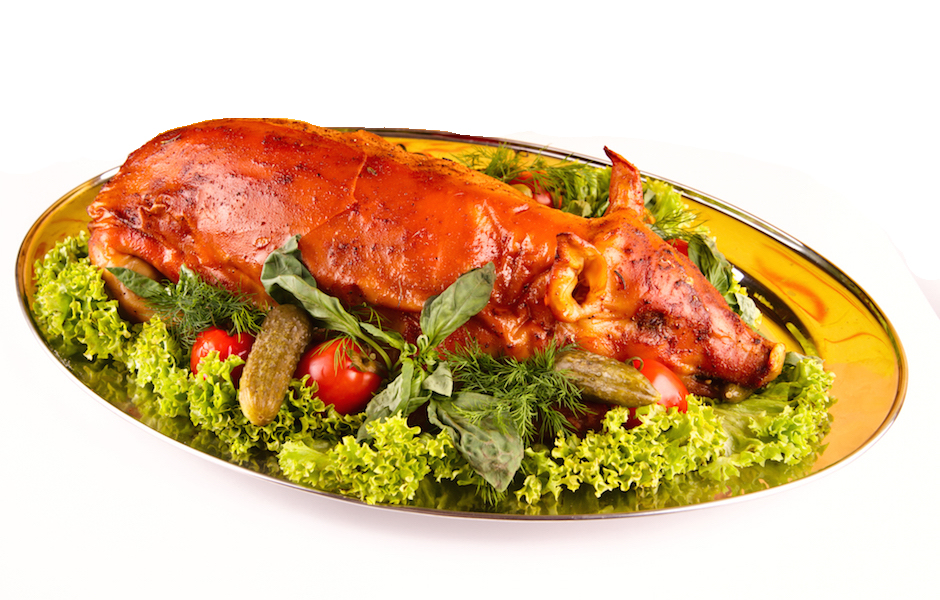 Charcuterie Frick is a family business !
Stefan comes from the beautiful Land of
Baden-Württemberg
in
Germany,
more precisely from Karlsruhe, a city located north of the Black Forest, close to the French border.
Shortly after his arrival in Canada in 1985, Stefan founded Charcuterie Stefan Frick in Lacolle, Quebec .
Stefan is an exceptional butcher with an excellent reputation. He knows all the secrets of the traditional german food, german sausages and more.
Charcuterie Stefan Frick initially earned its reputation among the European clientele who had migrated to Canada years before. This loyalty continues today and we are very proud of it.
Charcuterie Stefan Frick is a family business run by Stefan, his wife Wally and her sons Tobias and Oliver.
Most of our products are gluten-free and preservative free
The meats are always fresh or has been properly aged.
We offer more than 180 different products, all made entirely here following authentic European recipes and traditions!.
Contact us
Visit us in person! Find the nearest location and opening hours!
We are located in the beautiful province of Quebec. To meet increasing demand we have three locations, in Lacolle (our main office and factory), Brossard and La Prairie.
Contact us
We love what we do !
"I've been working here for almost twenty years and I never stop learning!"  –  Tobias
What our clients say about us and our products.
"Thank you for making my wife birthday special! I've get a piglet for my wife birthday. It was perfectly prepared, everybody love it.
Thank you !"
"Thank you for your very professional and prompt service. As far this is the place to find the best sausages in town."